Lake County IL Housing Market - A Deep Dive into Home Values and Trends
Posted by James Tiernan on Tuesday, October 24, 2023 at 12:57:55 PM
By James Tiernan / October 24, 2023
Comment

Lake County IL Housing Market - A Spotlight on September 2023
September is always a pivotal month for our housing markets, representing a transition between summer and autumn. Let's dive into Lake County's September 2023 stats and see what they tell us about the broader market's health and direction.
September Sales Prices: The Core of the Market
The median sales price for homes in September 2023 settled at $400,000, showing a increase from $360,000 in September 2022. This shift signifies a robust demand coupled with the seasonal market's dynamicity.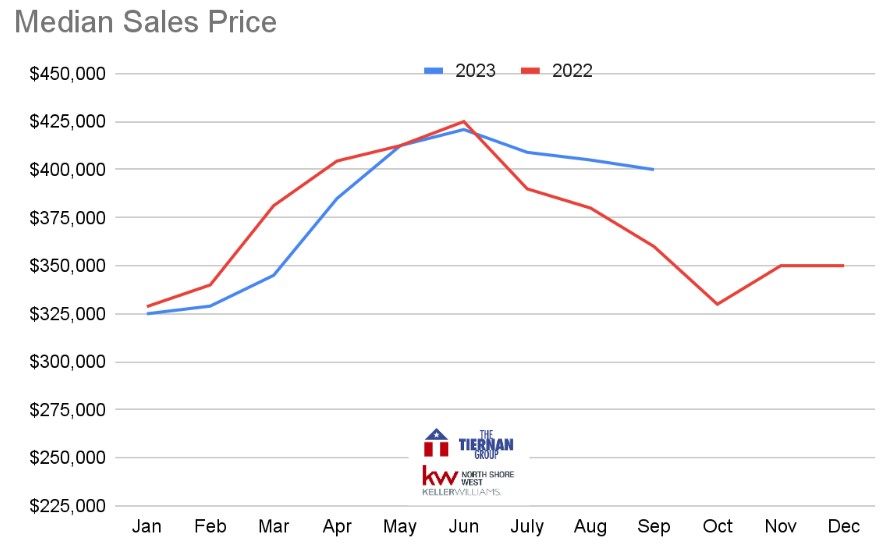 Real Deals: List to Sold Price for September
Properties listed in September 2023 were eventually sold for an average of 99% of asking price. This mirrors the median sales price, showcasing a consistent market without significant bargaining disparities.
Available Options: Homes on the Market
With 1111 homes up for sale in September 2023, compared to 1338 in September 2022, it indicates a slightly tighter market. The reduced availability certainly contributed to the elevated median sales price.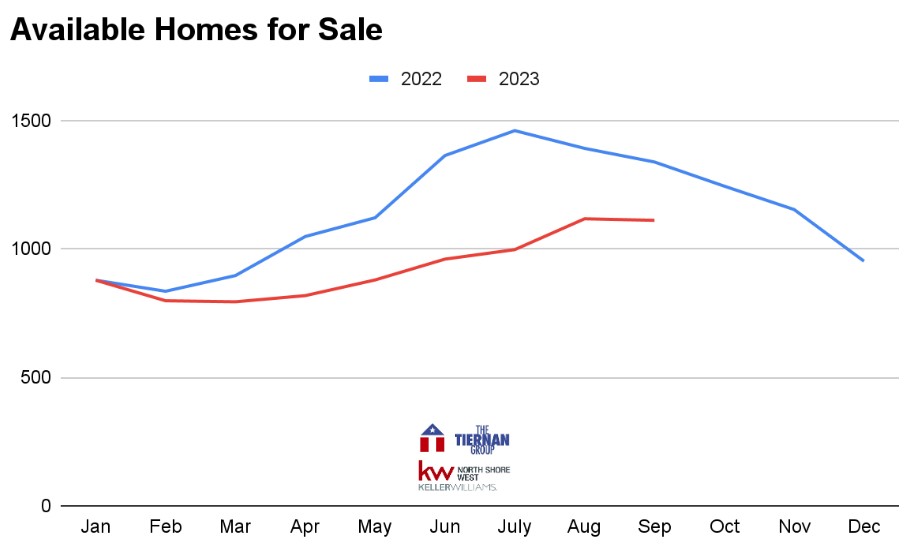 Making Moves: Homes Sold in September
A total of 553 homes found new owners in September 2023, a decline from 678 in September 2022. This decrease could be attributed to various key factors, including pricing and available inventory.
On the Cusp: Homes Under Contract
September 2023 observed 464 homes under contract, which is a dip from 545 in September 2022. This aligns with the trend of fewer transactions, emphasizing a need for buyers to act swiftly in a competitive market.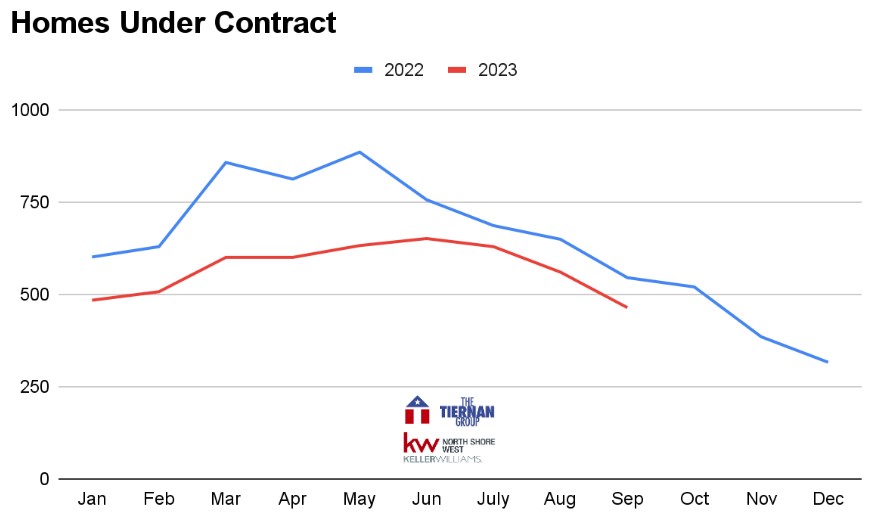 What Do These Numbers Mean?
The numbers paint a story of a market in demand, with slightly higher prices and fewer available options than the previous year. Whether it's the allure of Lake County or external economic factors, September 2023 stands as a month of keen interest for potential investors and homebuyers.
Considering a Move in Lake County?
Market dynamics change, but what remains consistent is the dedication of James Tiernan and the Tiernan Group in guiding you through your real estate journey. The Tiernan Group brings experience, passion, and dedication to every transaction. Whether you're looking to buy your dream home or sell and move onto your next adventure, James and his team are here for you.
Turn data into actionable insights. Let James Tiernan and the Tiernan Group be your compass in the Lake County housing market. Reach out today!